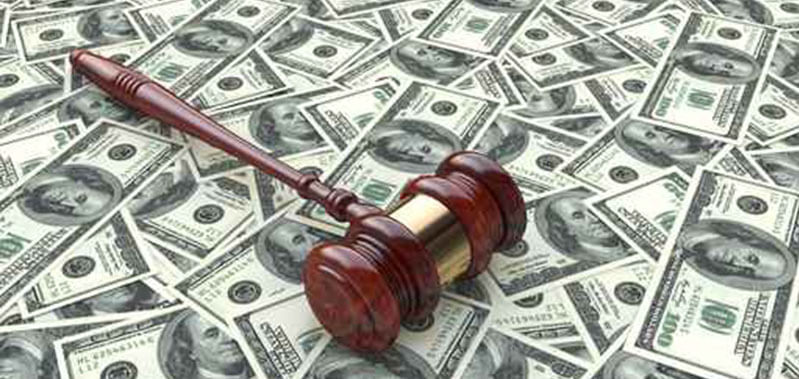 Litigation
Should litigation become necessary, Mr. Maccari's extensive experience in civil litigation will allow our firm to pursue collection of your claim through the court system with efficiency and vigor. If necessary our firm will be prepared to carry the lawsuit all the way through trial. We will take whatever legal action is necessary in order to effectuate collection of the debt.
Pre-Litigation Collection Procedures
Upon receipt of your claim, Thomas J. Maccari, P.A. will make every effort to resolve the outstanding balance due without the necessity of litigation. Our initial collection process includes a written demand sent to the debtor, followed by repeated attempts at telephone contact. In many instances, these preliminary efforts are enough to open the lines of communication between our offices and the debtor. This results in a high percentage of claims collected without litigation.
In every case, we will do a preliminary investigation to determine whether or not it would be in your best interest to proceed with a lawsuit.
Post-Judgment Investigations and Collection
Upon obtaining a judgment from the Court, we shall contact you with our firm's recommendation as to how to proceed. In most instances, post-judgment activities will include one or more of the following:
Recording a certified copy of the judgment and/or filing a Judgment Lien Certificate.
Submission of a Fact Information Sheet, pursuant to Florida Statutes.
Subpoenaing the Judgment debtor/principal of the Judgment debtor corporation for a deposition duces tecum in aid of execution.
Garnishment of the judgment debtor's known bank account.
Levy and attachment of known assets of the judgement debtor.
Manufacturer/Distributor/ Vendor Debt
Representation of major manufacturers and distributors.
Representation of any size commercial business for payment for services and/or goods sold.
Representation of publishers and advertisers for advertising services.
Insurance Debt
Representation of insurance companies for collection of deductibles and premiums for corporate workers' compensation and general liability insurance
Subrogation collections including automobile and property damage.
Finance and Merchant Services Debt
Representation of financial institutions relating to loans to businesses and secured transactions.
Representation of merchant and mercantile services relating to credit cards and chargebacks
Collection of Foreign Judgments
Recovery ofjudgments from other states and countries
Services include recording of the foreign judgments and all procedures that would be used in any other collection and civil litigation matter where judgment has already been achieved.
Transportation and Logistics
Representing large commercial courier services in collecting for private mailing services.
Representing commercial carriers for collection of freight bills.
Post-Judgment Investigations and Collection, Manufacturer/Distributor/ Vendor Debt etc.

If you are seeking assistance with commercial debt collections, litigation or the other services outlined above, contact collections attorney Thomas J. Maccari, P.A. at our Boca Raton, Florida offices. We serve the entire state of Florida.